CELEBRATIONS OF COMMITMENT
This can be an alternative or addition to the legal wedding ceremony. It is a unique, tailor-made celebration of your union.
The theme and style are up to you. I can help you with the wording of your vows, appropriate readings, music and poetry and plan a memorable joyous occasion.
I will guide through you through your options for an appropriate venue. You may wish to have a large scale event in the presence of all your family and friends or a much smaller, intimate occasion.
Perhaps your wedding ceremony was held abroad, and not all your friends and family could attend. This is an ideal opportunity to share your happiness.
We can work together to craft a very special ceremony which will create wonderful memories. This can be a non-religious wedding and can include a spiritual dimension; whatever is right for you.
You will receive a Certificate which is signed during the event, and a presentation script.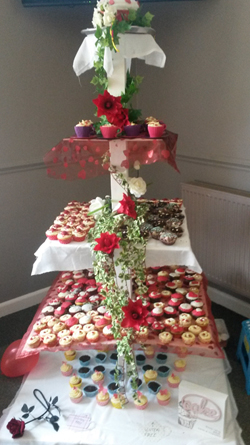 Testimonials
A HUGE THANK YOU for conducting our ceremony. It really was just as we'd hoped and everyone commented on what a lovely, emotional ceremony it was. Everyone felt that you were excellent, engaging and truly brilliant.
A fab day was had by all!
We had such a special, perfect day and it was very much aided by such an emotional, personal ceremony that was orchestrated fantastically by yourself.
"The perfect beginning to our happy ending, Catherine delivered the ceremony with perfect emotion, attention and detail. We were so happy that she was a part of our day and would highly recommend to anyone looking for a heart-felt ceremony delivered perfectly"