FUNERALS, MEMORIALS AND SCATTERING OF ASHES
There are many options for funerals which truly reflect the person who has died and give opportunities for the bereaved to remember and say farewell. There are no rules, little legislation, and many conventions, so you are free to plan a ceremony that is right for you.
Maybe you don't go to church or are not part of a faith community? You may be one of the majority in Britain today who are not a church-goer or practising Christian. The funeral can be a completely non-religious service or can include a spiritual dimension if you wish.
Planning a funeral can be stressful and bewildering. Celebrants along with Funeral directors and ministers can make this process easier. I promise to work sensitively alongside family and friends to conduct a ceremony which fits your wishes, shares your values, celebrates the person who has died and brings some comfort to all. Each person's story is unique. I feel privileged to listen to people's stories and from this to write or help you to write a meaningful tribute which can be read by whoever you choose.
Whether you want a small funeral in the crematorium or a longer ceremony or memorial, I can suggest and help you to choose the right music, poetry and readings. If you wish, I can help you choose a venue to hold a ceremony for a further farewell before or after the committal at the crematorium or burial.
I can help you with a simple intimate ceremony for scattering ashes.
After the event you will receive a Presentation Script as a keepsake.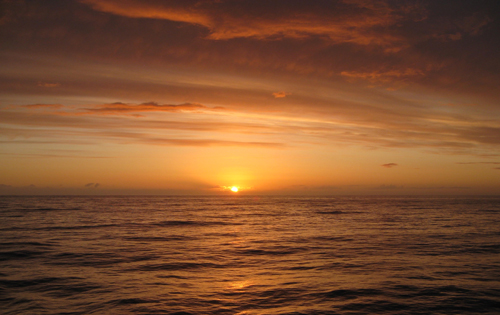 I am an accredited member of the Institute of Civil Funerals and trained four years ago.
www.civilceremonies.co.uk
Testimonials
Thank you so much for being the funeral celebrant for Chris' funeral. It was a beautiful service. Your calm presence, your kindness and your gentle nudges helped us all. Julie and family.
I want to say a personal thank you for what you did to make Geoff's funeral such a meaningful and memorable occasion. It really was a lovely day and I felt so surrounded by care and love – it was amazing. The time we spent together here at home planning was also perfect.
Everyone involved in the funeral arrangements and the funeral itself was sympathetic competent and discreet. A traumatic and emotional experience was made easier by the professionalism of those involved. More than one of those who attended remarked that the tribute and its delivery was extremely good. One person saying that she thought Catherine (the celebrant) sounded as if she actually knew my mother. Janet Wilby
Thank you for conducting such a kind and thoughtful service. You had a very sensitive understanding of our situation and we really appreciated that.
Thank you for your absolutely beautiful service for my Father. The time you gave to getting his tribute absolutely perfect was amazing and his funeral day was perfect in every way. Giving my Father such a beautiful send-off has helped so much with the grieving process and for setting right lots of past wrongs in my mind. When I think back to that day I picture the sun lighting up the moors and you asking us to picture Fred walking over the moors with his dogs, the sun lighting up the crematorium and the lovely wicker coffin and beautiful flowers.
Catherine was very helpful to me and my family on the death of my partner. The service itself was conducted just as I hoped it would be and many of those attending afterwards commented on what a lovely service it had been and how pleasant and professional Catherine had been. Overall we were very pleased with her professionalism and support. Sharon J
I was very happy with the ceremony. I couldn't fault anything. D. Walker
Thank you for conducting the service for B's funeral. All the family felt that the calmness you gave the service was a great comfort to them.
I just wanted to say thank you for taking the time to write the lovely words for my granddads funeral. Everybody said what a lovely service it was and the words described him really well.
Everyone praised the service and the celebrant Catherine Holtom
Everyone enjoyed the service as a celebration of life. Celebrant was very helpful and pleasant.
I was very grateful for the service, the celebrant was very empathetic and made the final service of my brother's life a lot easier to deal with.
Everything was conducted perfectly – as funerals go all agreed it was a wonderful respectful event.
Catherine Holtom the funeral celebrant did a superb job – can't imagine anyone could have done it better. Barbara Bragg
Thank you for your service. The celebrant went over and beyond our expectations Mr and Mrs O Brien.
From Funeral Directors:
Catherine has officiated at a number of funeral services for our company. Families have always been happy with the way that she has dealt with them and conducted the funeral. Catherine has a very gentle & kind demeanour, which we find to be most soothing for our clients in this time of emotional distress. We have no hesitation in recommending her. Amanda & Michael Dalby, The Funeral Parlour, Halifax
As always you do a splendid job Anthony Williamson, Williamsons Funeral Services